In 2022, the World Mosquito Program began work in Vientiane, the capital of Laos, to combat the growing threat of mosquito-borne diseases.
Dengue is endemic in Laos, with cases increasing during the warmer and wetter months. The last major epidemic in 2019 resulted in 39,091 dengue cases, with 10,813 in Vientiane alone. Dengue epidemics usually peak between May and October. The districts of Chanthabouly and Xaysettha in the capital of Vientiane have been identified as high priority areas due to their high dengue burden.
ທ່ານກຳລັງຊອກຫາຂໍ້ມູນທີ່ເປັນພາສາລາວແມ່ນບໍ່?
ຮຽນຮູ້ເພີ້ມເຕີມກ່ຽວກັບວຽກຂອງພວກເຮົາທີ່ກຳລັງປະຕິບັດໃນ ສປປ ລາວ.
Number of people reached
60,000
Total area reached
11 km²
The World Mosquito Program, Lao PDR Ministry of Health and Save the Children International have joined forces to address the danger of dengue and other mosquito-borne diseases including chikungunya in Laos.
The pilot project will see the release of Wolbachia mosquitoes – a safe, natural and effective method for preventing mosquito-borne diseases – in the country's dengue hotspots. The Chanthabouly and Xaysettha districts of the capital, Vientiane, have been identified as the target areas for the pilot, and awareness raising about Wolbachia has started in those communities.
Community involvement is crucial to the success of our mosquito releases. Once there is strong community approval, the World Mosquito Program aims to begin Wolbachia mosquito releases in 2023, in partnership with community health workers.
The approach is not an emergency measure but is a long term, self-sustaining solution to significantly reduce the risk of future outbreaks in high-risk areas. WMP's Wolbachia method is also compatible with other methods such as insecticides and vaccines.
Following many years of laboratory research and field trials with promising results, we have received widespread support from communities, governments and regulators around the world.
In our other project sites, long-term monitoring shows that Wolbachia is self-sustaining at high levels in our international project sites up to eight years after release. In areas where high levels of Wolbachia are present, we have not seen any dengue outbreaks.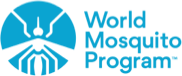 Laos
The World Mosquito Program will be working in two districts in Vientiane, the capital of Laos, to address the threat of mosquito-borne diseases.