The World Mosquito Program in New Caledonia is part of a global, not-for-profit initiative that is working to protect local communities from mosquito-borne diseases.
Mosquito-borne diseases such as dengue pose increasing health concerns for New Caledonia. According to a World Health Organization report, more than 4000 dengue cases and 10 deaths were reported between September 2016 and June 2017.
(Data updated June 2022)
Number of people reached
140,000
Total area reached
91 km²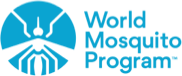 In March 2018, we announced a new partnership with the Government of New Caledonia, the City of Nouméa and the Institute Pasteur in New Caledonia (IPNC) to protect communities in New Caledonia from mosquito-borne diseases.
We are using our approach to introduce naturally occurring Wolbachia bacteria to mosquito populations as part of a pilot project in Nouméa in 2019. Once Wolbachia mosquitoes are released, they will breed with wild mosquitoes. Over time, the majority of mosquitoes will carry Wolbachia. These mosquitoes will have a reduced ability to transmit viruses to people, decreasing the risk of outbreaks of dengue, Zika and chikungunya.
Following many years of laboratory research and field trials with promising results, we have received widespread support from communities, governments, non-government organisations and regulators around the world. New Caledonia is the fourth country in the Western Pacific to join the global initiative.
New Caledonia
After conducting laboratory studies to examine the impact of Wolbachia on dengue and chikungunya viruses in New Caledonia, and engaging with the community to explain our Wolbachia method and gain their acceptance, we are releasing Wolbachia mosquitoes across Nouméa.
Our Wolbachia method is not an emergency measure, but rather a long-term, preventative, self-sustaining solution to reducing mosquito-borne diseases. It is compatible with other methods such as insecticides and vaccines.
Since 2011, we have been conducting field trials using our Wolbachia method around the world. Long-term monitoring shows that Wolbachia is self-sustaining at high levels in the majority of our international project sites. In areas where high levels of Wolbachia are present, we have not seen any dengue outbreaks.
Partners and supporters
15
Presentations to health, business and community groups
914