The World Mosquito Program in New Caledonia is part of a global, not-for-profit initiative that is working to protect local communities from mosquito-borne diseases.
Mosquito-borne diseases such as dengue pose increasing health concerns for New Caledonia. According to a World Health Organization report, more than 4000 dengue cases and 10 deaths were reported between September 2016 and June 2017.
(Data updated June 2023)
Number of people reached
150,000
Total area reached
144 km²
In March 2018, we announced a new partnership with the Government of New Caledonia, the City of Nouméa and the Institute Pasteur in New Caledonia (IPNC) to protect communities in New Caledonia from mosquito-borne diseases.
Our pilot project to introduce naturally occurring Wolbachia bacteria to mosquito populations in Nouméa started in 2019. Releases have continued following initial success and the last mosquito releases in the city took place in June 2021. The latest results in May 2023 show that 89% of mosquitoes now carry Wolbachia.
In September 2021, the towns of Mont-Dore and Dumbéa joined forces with WMP and its partners to deploy the Wolbachia method in their municipality. Mosquito releases took place from January to June 2022 in the districts of Auteuil, Koutio, Cœur de Ville, Dumbéa-sur-Mer and Plaine Adam in Dumbéa and in the districts of Yahoué, Pont-des-Français, La Conception, Robinson, Boulari and Saint-Michel in Mont-Dore. At the end of these releases, more than half of the mosquitoes were already carrying Wolbachia. Results in April 2023 showed that 77% of mosquitoes in Dumbéa and 71% of mosquitoes in Mont Dore now carry Wolbachia.
Based on the successful results, two municipalities extended the program to other districts in September 2022. These included Katiramona and Pointe à la Luzerne in Dumbéa and Saint-Louis, La Coulée, Vallon-Dore, Mont-Dore Sud and Plum in Mont-Golden. Releases took place between November 2022 and April 2023, with results in October 2023 showing Wolbachia had already passed through the local mosquito population, with 70% and 85% of mosquitoes carrying the natural bacteria, respectively in Mont-Dore and in Dumbea.

Païta is the latest town to partner with WMP, and The first mosquito releases have startedmid-November 2023. For the fourth consecutive year, no dengue epidemic has occurred in Wolbachia treated neighbourhoods in New Caledonia.

Public acceptance has also been very high in New Caledonia, with an acceptance rate of 94% of residents in Nouméa, 92% of residents in Dumbéa and Mont-Dore and 94 % of residents in Païta.
New Caledonia
After conducting laboratory studies to examine the impact of Wolbachia on dengue and chikungunya viruses in New Caledonia, and engaging with the community to explain our Wolbachia method and gain their acceptance, we are releasing Wolbachia mosquitoes across Nouméa.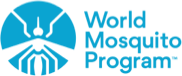 Our Wolbachia method is not an emergency measure, but rather a long-term, preventative, self-sustaining solution to reducing mosquito-borne diseases. It is compatible with other methods such as insecticides and vaccines.
Since 2011, we have been conducting field trials using our Wolbachia method around the world. Long-term monitoring shows that Wolbachia is self-sustaining at high levels in the majority of our international project sites. In areas where high levels of Wolbachia are present, we have not seen any dengue outbreaks.
Partners and supporters
15
Presentations to health, business and community groups
914