In Mexico, mosquito-borne diseases are a growing threat to local communities. A series of large-scale dengue outbreaks have occurred in recent years, and infection rates are expected to increase by 40 per cent over the next 50 years. Similarly, the number of Zika cases increased rapidly after a worldwide outbreak of mosquito-borne disease in 2015.
Dengue represents a significant health burden for communities in La Paz, a municipality of the state of Baja California Sur. During 2013 and 2014, Baja California Sur experienced a dengue epidemic, with 8090 confirmed cases. For that period, La Paz had the highest number of confirmed cases in Mexico.
In March 2018, the World Mosquito Program established a partnership with the government health authorities in Baja California Sur to establish Mexico's first project in La Paz. Local and national government officials supported the project, hoping it can offer a long-term, sustainable alternative to current disease-control approaches.
(Data updated March 2023)
Number of people reached
250,000
Total area reached
50 km²
We used our self-sustaining solution to introduce naturally occurring Wolbachia bacteria to mosquito populations in Mexico. Once Wolbachia mosquitoes were released, they breed with wild mosquitoes. Over time, the majority of mosquitoes will carry Wolbachia. These mosquitoes will have a reduced ability to transmit viruses to people, decreasing the risk of outbreaks of dengue, Zika and chikungunya.
Beginning in January 2019, Wolbachia mosquitoes were released across La Paz. Mexico is the first country in North and Central America to collaborate with the World Mosquito Program.
Following many years of laboratory research and field trials with promising results, we have received widespread support from communities, governments, non-government organisations and regulators around the world.
In our other project sites, long-term monitoring shows that Wolbachia is self-sustaining at high levels for up to eight years after release. In areas where high levels of Wolbachia are present, we have not seen any dengue outbreaks.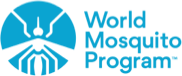 Mexico
In Mexico, the World Mosquito Program collaborated with the local community, partners and supporters in La Paz.
The World Mosquito Program's partnership with BCS Health authorities and the Mexican Government was funded by the Candeo Fund of Christy Walton through the International Community Foundation.
Through our engagement with the community, the help of our team of volunteers, and our network of partnerships and supporters, the World Mosquito Program finished the releases of mosquitoes with Wolbachia in La Paz.
People reached by public engagement
200,000+
There have been many cases of diseases caused by mosquitoes and I no longer want it to be. I was in doubt before, but they told me how this has already worked in other places.
Francisca Osuna