The World Mosquito Program in Sri Lanka is part of a global, not-for-profit initiative that is working to protect local communities from mosquito-borne diseases.
In Sri Lanka, dengue is an increasing health concern, along with other mosquito-borne diseases such as Zika and chikungunya. The World Health Organization reported that in 2017, dengue cases were more than triple the average for the same period between 2010 and 2016, with 34,274 dengue cases in Colombo and 186,101 across Sri Lanka.
(Data updated June 2022)
Number of people reached
230,000
Total area reached
20 km²
In July 2017, the World Mosquito Program established a research partnership with the Sri Lankan Ministry of Health and Indigenous Medical Services through the National Dengue Control Unit to examine new, more effective ways to protect communities from mosquito-borne diseases.
Supported by the Australian Government, the primary goal of this project is to pilot the implementation of our Wolbachia method in Sri Lanka. If successful, it could serve as a model for future large-scale implementation as a low-cost and self-sustaining method for the prevention of mosquito-borne diseases such as dengue, Zika, chikungunya and yellow fever.
Our Wolbachia method is not an emergency measure, but rather a long-term, self-sustaining solution to reducing mosquito-borne diseases. It is compatible with other methods such as insecticides and vaccines.
Since 2011, we have been conducting field trials using our Wolbachia method around the world. Long-term monitoring shows that Wolbachia is self-sustaining at high levels in the majority of our international project sites up to eight years after release. In areas where high levels of Wolbachia are present, we have not seen any dengue outbreaks.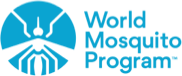 WMP SriLanka factsheet.pdf
Sri Lanka
Our project in Sri Lanka is being established in the Colombo area, with the first mosquito releases having taken place in 2020.