The World Mosquito Program in Vanuatu is part of a global, not-for-profit initiative that's working to protect local communities from mosquito-borne diseases.
Vanuatu has a long history of mosquito-borne diseases such as dengue. Large dengue outbreaks are frequent, including thousands of suspected cases in 2016 and 2017.
(Data updated June 2023)
Number of people reached
62,000
Total area reached
39 km²
The World Mosquito Program and Vanuatu health authorities have been working together on an innovative approach to protect people from mosquito-borne diseases such as dengue, Zika and chikungunya.
We are using our ground-breaking technology to introduce naturally occurring Wolbachia bacteria to mosquito populations in Vanuatu. Once Wolbachia mosquitoes are released, they breed with wild mosquitoes. Over time, the majority of mosquitoes will carry Wolbachia. These mosquitoes will have a reduced ability to transmit viruses to people, decreasing the risk of outbreaks of dengue, Zika and chikungunya.
The project was funded and supported by the Australian Government.
In March 2019, the Vanuatu Ministry of Health agreed to continue long-term monitoring of the local mosquito population, to help measure the impact of the World Mosquito Program's method.
Following many years of laboratory research and field trials with promising results, we have received widespread support from communities, governments, non-government organisations and regulators around the world.
Since 2011, we have been conducting field trials using our Wolbachia method around the world. Long-term monitoring shows that Wolbachia is self-sustaining at high levels in the majority of our international project sites. In areas where high levels of Wolbachia are present, we have not seen any dengue outbreaks.
Partners and supporters
2
People attended community meetings
4458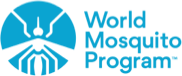 Vanuatu
Between July 2018 and March 2019, Wolbachia-carrying mosquitoes were released across Port Vila and surrounding areas, reaching a population of more than 50,000 people. By releasing in the areas most at risk of outbreaks, we expect that surrounding communities will also have greater protection against mosquito-borne diseases.