The World Mosquito Program in Indonesia is part of a global, not-for-profit initiative that's working to protect local communities from mosquito-borne diseases.
Dengue was first reported in two of Indonesia's 29 provinces in 1968. Today dengue has spread to all provinces and is endemic in many large cities and small towns. The Indonesian Ministry of Health has identified Yogyakarta Province as one of the 10 provinces most affected by dengue each year in the last three decades.
In August 2020, WMP announced an extremely promising result from a gold-standard Randomised Controlled Trial conducted over 3 years in Yogyakarta City. The result shows a 77% reduction in dengue incidence in Wolbachia treated communities.
(Data updated June 2022)
Number of people reached
1,820,000
Total area reached
543 km²
In January 2014, we began releases of Wolbachia-carrying mosquitoes in communities around Yogyakarta, a densely populated city with a high prevalence of dengue outbreaks. The aim of these releases was to establish Wolbachia in the local mosquito populations, with the long-term goal of reducing the transmission of mosquito-borne diseases. Mosquito releases began after two years of engagement with communities and approval by the provincial government.
Following encouraging results from our initial trials in Sleman and Bantul Districts, a large-scale efficacy study to evaluate the impact of our Wolbachia method on dengue transmission brought extremely promising results. The project is working closely with government, health authorities and local communities to undertake this study, which is the first of its kind conducted globally.
This is a breakthrough research program that aims to find a solution to our dengue fever problem. We hope the World Mosquito Program will be able to provide evidence on the impact of Wolbachia in reducing the number of dengue fever cases in Yogyakarta City.
Dr Ani Mufidah Sari
Head of Jetis Community Health Centre
As part of the study, the team introduced mosquitoes with Wolbachia across Yogyakarta city. Now they are rigorously evaluating the impact of Wolbachia on the transmission of dengue and other mosquito-borne diseases.
The World Mosquito Program in Indonesia is a research collaboration led by the Faculty of Medicine at Gadjah Mada University and funded by Yayasan Tahija (Tahija Foundation).
Public-acceptance surveys
4500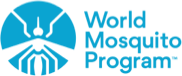 Engagement and public acceptance
Our Public Acceptance Model guides engagement, communication and
issues management. No mosquitoes are released without full endorsement from the
local Community Reference Group.
88%
PUBLIC ACCEPTANCE IN YOGYAKARTA
95%
PUBLIC ACCEPTANCE IN SLEMAN DISTRICT
90%
PUBLIC ACCEPTANCE IN BANTUL DISTRICT
Indonesia
Our project site in Yogyakarta is central to our ambitions to scale-up implementation in other regions around the world. Evidence from initial trials shows extremely positive impact on the incidence of dengue and ongoing monitoring is expected to support plans for wider scale releases.