The World Mosquito Program in Indonesia is part of a global, not-for-profit initiative that's working to protect local communities from mosquito-borne diseases.
Dengue was first reported in two of Indonesia's 29 provinces in 1968. Today dengue has spread to all provinces and is endemic in many large cities and small towns. We have been working in Indonesia since 2012, protecting nearly two million people from dengue and other mosquito-borne diseases.
(Data updated June 2023)
Number of people reached
1,760,000
Total area reached
539 km²
In Yogyakarta and across neighbouring Sleman and Bantul districts, the project was funded by Yayasan Tahija (Tahija Foundation), and implemented in partnership with Universitas Gadjah Mada. After two years of community engagement, we released Wolbachia mosquitoes in Yogyakarta in 2014. The first randomised controlled trial of the Wolbachia method was conducted over 3 years and completed in 2020. Results showed a 77% reduction in dengue incidence in areas treated with Wolbachia when compared with untreated areas.
In 2023, the World Mosquito Program began its work in Denpasar and Buleleng, Bali. The World Mosquito Program and the Balinese Government, with the support of the Australian Government and the Gillespie Family Foundation, joined forces to "dengue-proof" Bali by using the Wolbachia technology.
This is a breakthrough research program that aims to find a solution to our dengue fever problem. We hope the World Mosquito Program will be able to provide evidence on the impact of Wolbachia in reducing the number of dengue fever cases in Yogyakarta City.
Dr Ani Mufidah Sari
Head of Jetis Community Health Centre
As part of the study, the team introduced mosquitoes with Wolbachia across Yogyakarta city. Now they are rigorously evaluating the impact of Wolbachia on the transmission of dengue and other mosquito-borne diseases.
The World Mosquito Program in Indonesia is a research collaboration led by the Faculty of Medicine at Gadjah Mada University and funded by Yayasan Tahija (Tahija Foundation).
Indonesia
Our project sites in Yogyakarta and Bali are central to our ambitions to scale-up implementation in other regions around the world.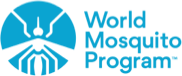 Engagement and public acceptance
Our Public Acceptance Model guides engagement, communication and
issues management. No mosquitoes are released without full endorsement from the
local Community Reference Group.
88%
PUBLIC ACCEPTANCE IN YOGYAKARTA
95%
PUBLIC ACCEPTANCE IN SLEMAN DISTRICT
90%
PUBLIC ACCEPTANCE IN BANTUL DISTRICT